Students of the Month, December 2016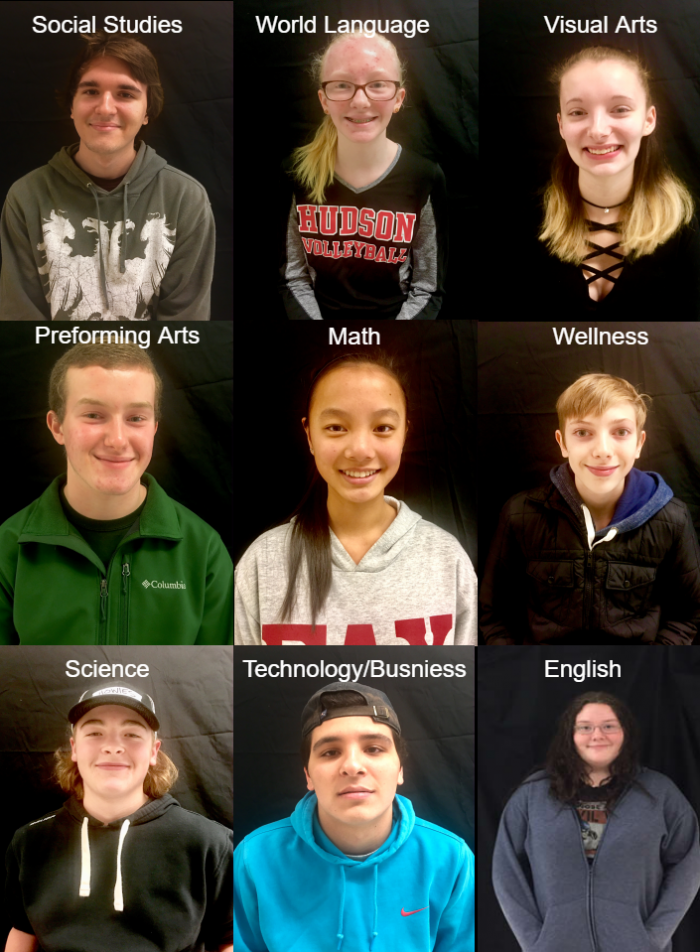 by Serena Richards
Photos by Erin Yates and her photography class
Each month, teachers from each department recommend a student to be recognized for their work. Below is a photo of each student and the reason why they were chosen.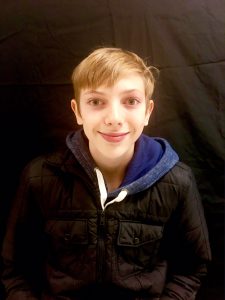 Sabastian Frueh – Wellness Department
The Wellness Department's recipient for the Student Achievement Award is Sabastian Frueh. Sabastian is bright, energetic and an enthusiastic participant in all areas of Wellness, whether in the classroom or in the gym. He is willing to try new things even if they are outside his comfort zone. He is always friendly and outgoing and makes class time fun for those around him. His willingness to participate and share his perspective makes for a great learning environment for his teacher and peers.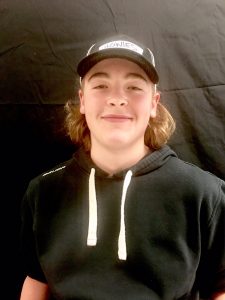 William "Bailey" Watts – Science Department
William "Bailey" Watts is a very mature student who very quietly takes responsibility for getting all of his assignments and assessments completed at a very high level. He not only works well with any student he is placed with during lab experiments but also thinks beyond the experiment at a deeper level. Bailey participates very well in class discussions and asks very intriguing questions that further the conversations. Bailey is a respectful student who is a very good role model for others.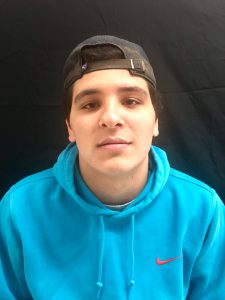 Stephen Miranda – Business/Technology Department
The Business/Technology Student Achievement Award recipient is senior student, Stephen Miranda. Stephen is an attentive, cooperative and responsible student. He brings a positive attitude to class every day and works well with his peers. Often one of the first students to speak up and provide answers, Stephen contributes to class discussions while bringing a friendly sense of humor to the classroom. As an aspiring college business student, Stephen is well on his way to a successful, accomplished collegiate career ahead. As he continues on in his final year at Hudson High School, we want to commend him for his hard work, contributions and successful completion of our business classes. Congratulations and all the best in what we know will be success in your future!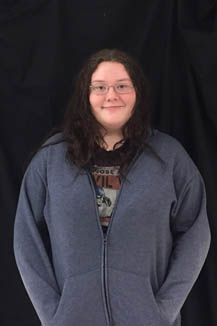 Amethyst Beveridge – English Department
The Student Achievement Award for English goes to a junior, Amethyst Beveridge. Amethyst is a gifted poet and writer whose work recognizes the complexity of human existence, and she does not take the easy routes to showing us who we are. Amethyst can make a tonsillectomy the troubled totem of divorce. She can view a sibling with all the complicated love and ire only our sisters and brothers can inspire in us. Amethyst cares about the written word. She writes for her love of saying what is true. She also cares about the writing of others, reads avidly, and edits the work of her peers as Literary Editor of Hudson High's literary journal, The Scribbler. Keep your eye on Amethyst. She has much to show us about ourselves.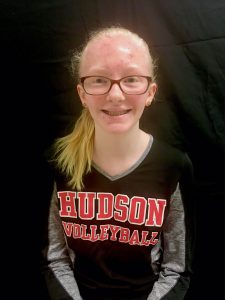 Mackenzie Hay – World Language Department
Mackenzie Hay is a quietly effective student. She is a solid and reliable member of the class. From the moment she takes her binder off the shelf, Mackenzie is on task. Her focus and effort are an example for other students, and her work reflects her ethic—it is creative, accomplished and thoughtful. In group and partner work, Mackenzie is gracious yet quietly assertive. Her classmates listen to her; they turn to her for confirmation that their Spanish is correct and well-spoken; and Mackenzie is calm and encouraging. It is a pleasure to have such a capable, friendly and intelligent student. She raises the bar for us all.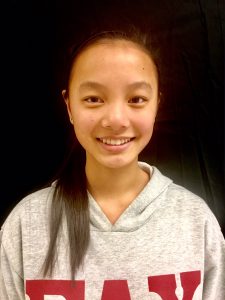 Lily Kinz – Math Department
Lily Kinz is being nominated as the Student Achievement Award recipient in Math. Lily is a model student who always displays tremendous effort in her work. Her math work is always neat and organized, showing a lot of thought. When she does make a mistake, she takes the time to understand her error and learn from it. She will even stay after school to ask questions if she didn't have time in class. She sees every assignment as a learning opportunity, and not just something to get done. Lily also has realized that learning math is more about understanding the important concepts rather than just following steps.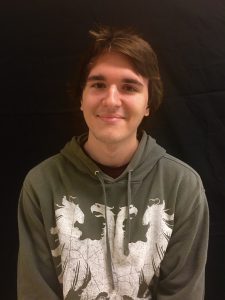 Alec Yorston – Social Studies Department
Alec Yorston has grown tremendously during his time at Hudson from a somewhat hesitant discussion participant to an active and sophisticated historical thinker who livens up class discussion with insightful analysis of primary sources and the ability to make apt connections between the past and the present. Notably, he is always sure to add quality commentary to class dialogue without dominating the conversation. We commend Alec's dedication to taking a thoughtful approach to complex issues, and we look forward to seeing what he achieves in the future.
Sean Morton – Performing Arts Department
The Student Achievement Award for Performing Arts goes to Sean Morton. Sean has achieved quite a lot including increasing the rigor and frequency of his personal practice on the french horn; setting larger goals for himself such as becoming a member of the pit orchestra for the musical production of Joseph and the Amazing Technicolor Dreamcoat; and preparing to audition for the 2016-2017 Central District – Massachusetts Music Educators Association Senior Music Festival. His hard work earned him a spot in the music festival, with a performance scheduled in Mechanics Hall in Worcester in January 2017. In addition, he has expanded his learning and application of brass instrument performance techniques by studying and learning to play the trumpet and the trombone.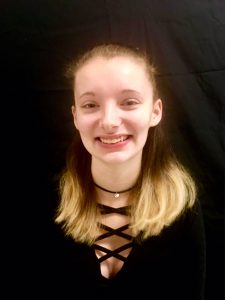 Julie Burgess – Visual Arts Department
Julie Burgess is a senior in AP Studio Art and is a member of the National Art Honor Society. Julie recently put in countless hours of community service beyond her requirements to help prep for the Downtown Holiday Stroll, missing classes to assist with set up, working the all-day event and aiding in clean up the following day. Julie works equally hard on her class projects and takes work home if she knows she is getting behind in class. She participates in critiques and willingly shares ideas with her classmates, as a way to make everyone's work better. Julie is a team player, and she understands that people accomplish more and are stronger when their concepts are discussed and people are willing to see other viewpoints.