Math Teacher Introduces Hudson to Ultimate Frisbee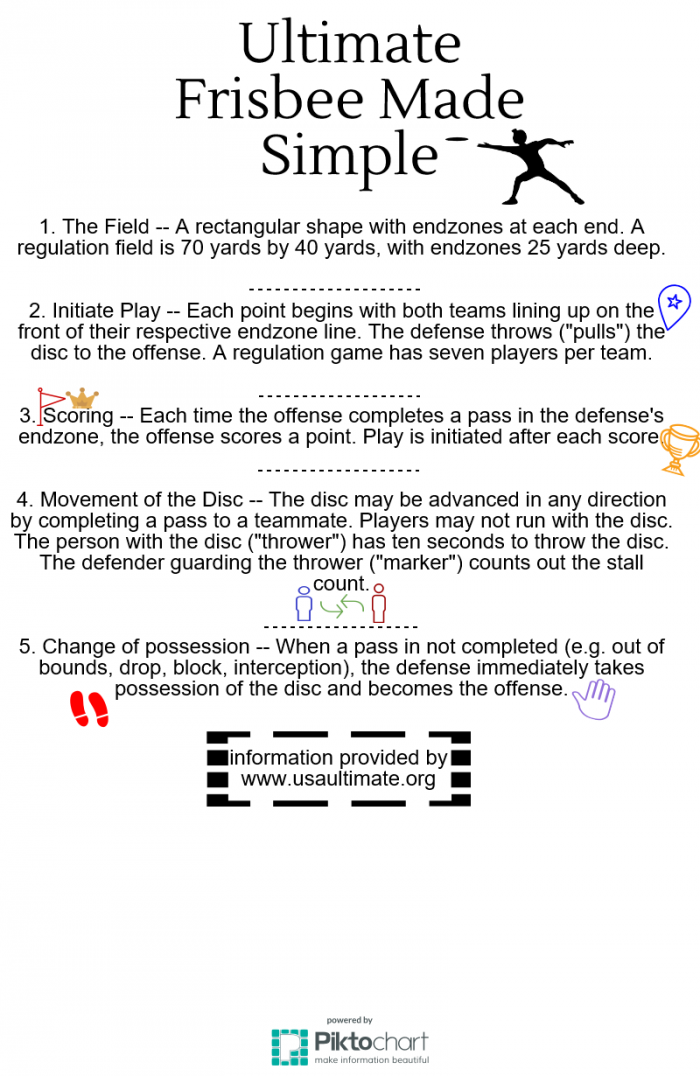 by Ally Jensen
Sports fans and athletes always focus on the competition, the records, and the scores, but this year's new ultimate frisbee club is not basing its success on their number of wins and losses.
In October, the club started meeting mostly on Thursday mornings. Anyone can join the new ultimate frisbee club whose main focus right now is having fun rather than being competitive. Whether or not it will remain this way is up to the team.
"It's just like hey, come and throw a frisbee around for awhile and have fun. That definitely makes it more inviting," senior Jared Colbert says. The idea that this team isn't based on skill is what differentiates it from other teams. "We're just making it so everyone's experience playing ultimate frisbee is fun."
Other students also find that atmosphere inviting.
"There's not much pressure to do well, which makes it easy to play," George Sachs-Walor says.
Team members first learned about and played ultimate frisbee in gym class.
Although the players don't have much experience, the coach has more than enough. Math teacher Mark Krans, the founder of the team as well as the coach, has been playing ultimate frisbee since he was a freshman in college. He played on the Boston College ultimate frisbee team for four years.
"It's a sport for people who haven't found another sport. It's something you can easily play forever," Krans says.
This sport's diversity is a huge part of what makes it so unique. Many people on the team were looking for a new sport to join.
"It's so different from every other sport I played. It's so diverse, like it's not what you're used to. It's great. It's great that it is something I can bring all my friends to. I think that's what makes it special," junior Elizabeth Cautela says.
At this point, a dozen students have attended practices, but they hope more will join through word of mouth.
One struggle with the team is that not many people know the rules of the game.
"It's a mix between football and handball because we play on a football field and have an end zone, but there are other specific rules like you can't move around with the frisbee. You have to stay in one spot," Cautela says.
This lack of familiarity means that fewer schools have ultimate frisbee teams. In Massachusetts only sixteen schools have teams, including Concord, Boston, Cambridge, Newton, and Acton.
Most of the other teams in Massachusetts are in a competitive league, but Hudson's team is simply an after school club right now.
"We want it to be an inviting place where anyone can just have some fun with a frisbee," says Krans. "Like I said, we'll just see how it goes, and hopefully more and more kids will enjoy it."