Rec Basketball Adds New Clinics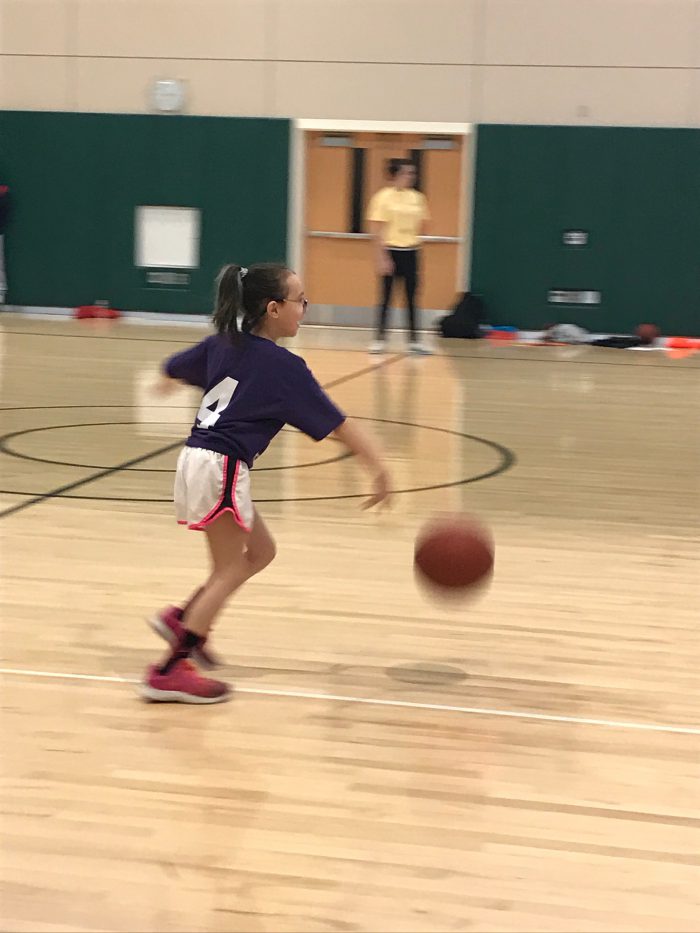 by Brianna Cabral
Rec basketball shifted its focus from games to clinics this year. The second and third grade division started these clinics on Dec. 4 at Quinn Middle School. These preseason clinics ran for three weeks. Joshua Aponte (Recreation Assistant for the Town of Hudson) created the drills and the schedule for each clinic.
Both boys and girls participated in these 50-minute clinics. The games started on January 7 and will continue until their last game on February 13.
Other sports have done clinics before the season started, but basketball is the only sport run by the Hudson Recreation Department. The other sports have parent-run associations that plan and run the seasons, such as the Hudson Youth Soccer Association.
Aponte felt students should have some fundamental work before the games began.
"I knew I wanted to touch on all aspects of the game and teach the basic form and technique," Aponte said. "Through research, past experiences from coaching and playing, and creating a few of my own drills, I focused on very simple, detail-oriented drills that the kids could build upon week to week."
They used sayings to teach the children shooting form. They told the children to act like they are "holding a pizza," and when they release they should "reach in the cookie jar." These movements help the players to remember the fundamentals and make learning the basics of the sport fun.
Chloe Cabral, a second grade basketball player, went to all three clinics. "I learned a lot of stuff. I learned dribbling, shooting, and boxing out," she says. Chloe has scored four points in her first game and six points in her second, and she thinks she would not have done so well without the clinics.
Steven Santos, the director of the recreation department, explains, "I've had conversations this past summer with both the boys and girls varsity coaches regarding clinics in general and also providing more clinics for the kids in the lower grade levels."
The high school coaches and the department are putting their effort into improving the future of basketball in Hudson.
Last year Hudson High School's basketball stats were disappointing. The girls varsity record was 1-19, and the boys varsity record was 4-15.
If the clinics work, it will have an effect on the whole basketball program in Hudson, especially so on our travel teams. This year only 12 people tried out for the girls sixth grade team. Last year there wasn't a seventh grade team because only four girls tried out. But with these clinics, it might increase the amount of players.
The recreation department designs the clinics to be "fast paced, challenging, and most importantly fun," says Aponte. "Our hopes are that we see these children come back every year and play basketball, and if they work on what they have learned, they can become great players as they get older."