Nanartowich Proposes New Athletic Training Course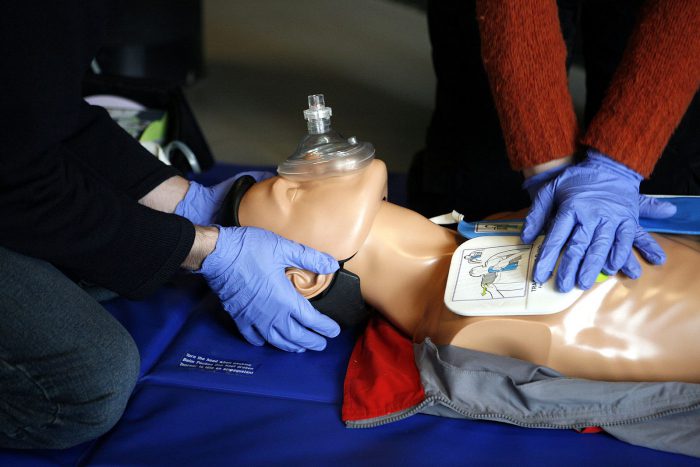 by Cheyenne McLeod
Mike Nanartowich, who currently teaches Anatomy and Physiology and coaches the hockey team, is trying to add an Athletic Training semester course (2 credits). In this recent interview, he explains the focus of the course and its appeal to students.
Would you recommend this course to students interested in the medical field?
Nanartowich: Yes, I would recommend it to students who want to do nursing, sports medicine, or those who want to be an athletic trainer.
Signing up to take Athletic Training 101, you will discover the careers associated with sports medicine and athletic training as well as understand wound care and injury evaluation followed by treatment/therapy. Students will also test and perform their knowledge in the field with Brittney Gentile, our athletic trainer, which will help develop qualities to help them handle emergency athletic injuries, along with classroom labs teaching anywhere from wound care to taping to nutrition. Students will have the option to become certified in CPR/AED, which looks great for those aspiring to be in the medical field.
Who is eligible to take Athletic Training 101?
Nanartowich: Anyone who has taken and passed biology is eligible to take Athletic Training; however, I feel that rising seniors don't have much variety in their course selection, and  I want to be able to target mostly seniors. Having background knowledge in Anatomy/Physiology is helpful, but not a prerequisite.
If enough students sign up for Athletic Training 101, Nanartowich intends to include scheduled field trips to rehabilitation centers and to provide hands-on interactions with the New England Patriots' employees or athletic trainers at Gillette Stadium.
Any interested student should select it during the course selection process.In order to run the course, he would need 40 students to sign up for it.