District Will Start to Administer MCAS Online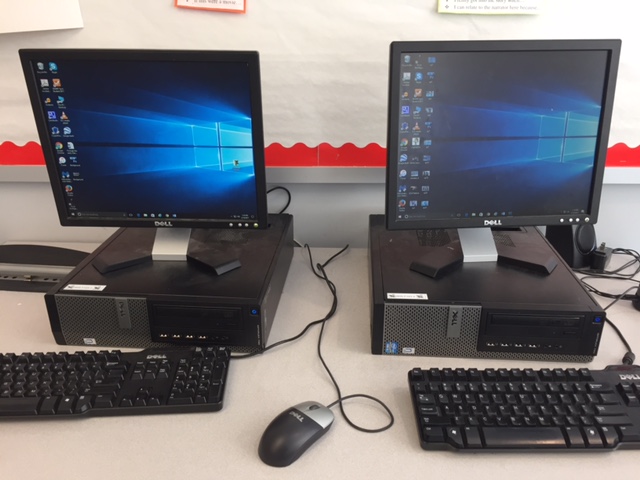 by Collin McMahon
Fifth and eighth graders throughout the state will be taking the MCAS online this year. Hudson has been preparing for this change for the past couple of years by buying the laptops and desktops that are leased and used by the Hudson teachers once the leases come due. This is a big change for the technology department as each student taking the test needs access to a computer at the same time.
This will be an even bigger issue once the third and fourth grade students take this new MCAS test online, since the elementary schools do not have as many computers. Every classroom in the district has 1 or 2 computers in them. But obviously this is not enough to support the online MCAS testing requirement.
The high school will be properly equipped as there are computer labs, computer classrooms, and the library where students can access computers. There are also mobile labs with computers available. Quinn Middle School has mobile labs with laptops and iPad carts available. All of these computer requirements will impact the school technology budget.
One issue is how to prevent the students from accessing information from the internet while taking the test. The students need to be able to access the test on the internet. The school has software that can monitor the computers and see what they are looking at. Perhaps more teachers will need to be placed in each room where the test is being administered to prevent any cheating. There is also firewall hardware available to block access to certain web sites such as search engines or Wikipedia. School administrators can choose which sites to block and which ones to keep open, so the online test can function properly.
In addition to these changes, eighth graders will no longer take the English MCAS on the same days as the tenth graders. Eighth grade will take the English MCAS on April 5 and 6. However, eighth graders will take the math MCAS on the same days as the tenth graders, May 16 and 17.