Scott Kall Embraces Opportunities at Harvard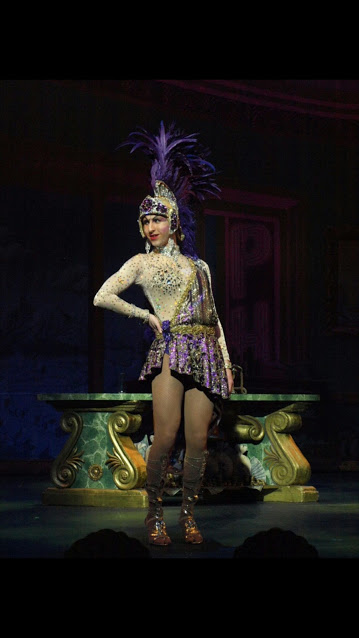 by Alex McDonald
In Scott Kall's freshman year at Harvard, he has not only joined one of the university's most famous groups, but he has also founded a new organization on campus.
After years of singing, dancing, acting, and laughing with his friends in Drama Society, Scott Kall was not ready to leave his love for acting in the past. He performed in two shows at Harvard, and then he decided to audition for the 200-year-old Hasty Pudding Theatricals.
The Hasty Pudding Theatricals are generally known for their small casts and their student-written shows. As a freshman who loves theatre, there is no wonder this club caught Kall's eye.
In order to get cast, Kall had to audition and go through callbacks. For his audition he sang 32 bars of a song. Then when he was called back, he had to dance from 10 a.m. until 11:30 a.m. that Sunday.
Kall learned that he was cast after hours of dance and acting callbacks. Before he knew it, rehearsals for Hasty Pudding became a regular part of his life.
After rehearsing for months, Kall opened with Hasty Pudding on February 14. He did shows Tuesday to Sunday. He did close to nine shows per week.
"This week marks the last week of the Cambridge run, which I am already very sad about; I'm not ready for it to be over!"
However, being in Hasty Pudding for Scott hasn't just been rehearsing and performing. He also got to attend Hasty Pudding's Man and Woman of the Year events. "Getting to meet both Octavia Spencer and Ryan Reynolds has definitely been a highlight of my time at Harvard so far!" Kall said.
Freshman Ben Carme, one of Kall's friends, went to see him in his production, and he loved it.
"It was a really amazing experience to go up there and see such a strong performance done by people who just learned and wrote a show in the fall. It was absolutely one of the funniest things I have ever seen in my life. It was hilarious."
Even though Hasty Pudding is a little out of Kall's comfort zone, it doesn't stop him from having fun.
"The Pudding is certainly far different from anything I've ever done before. I mean, I've never been in such a high-level production that runs for so long and takes up so much time, even while I'm enrolled as a full-time student."
Apart from Hasty Pudding, Kall is also taking part in other organizations.
Millennials in Action is a club that Kall has started with a couple of his college friends. It allows people to share stories, topics, and things that are important to individuals. They are already receiving multiple posts on their website, and they are working to get their group recognized as an organization at Harvard.
With his first year at Harvard almost over, Kall certainly has a lot to look back on and be proud of. He is already excited for the years in front of him.
" I can honestly say that I love college, even more than I thought I would! It has been exhausting and demanding and all the things people expect and are somewhat afraid college is, but it has been the most rewarding time of my life so far. I will say this: it is a different world from high school. My advice would be this: do what you love, surround yourself with people who make you happy, and approach everything with a positive and driven attitude. College is really what you make it, and everyone has the power to make it a truly enriching and wonderful experience."