New Superintendent's Plan for the District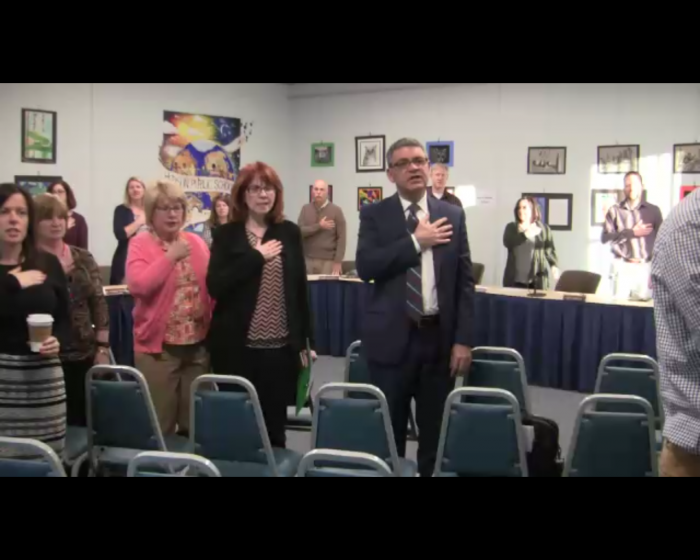 by Serena Richards
Marco Rodrigues was named the new Superintendent of the Hudson Public Schools on March 24. He will replace Dr. Jodi Fortuna for the upcoming 2017- 2018 school year.
Rodrigues is currently working within the Worcester school system. During his time in Worcester he developed what he believes would eventually win him the Hudson job: an increase in parent involvement.
Having a background with this type of work, being Chief Academic Officer in Worcester and the Manager of Special Education and Intervention Services for the district, Rodrigues says he is "very familiar with service delivery and instructional practices."
"The first step toward creating greater parental engagement is for district personnel, at all levels, to have a collective understanding with a set of expectations that bridge the communication and interaction between schools and families," he explains.
Along with how similar the demographics are between Hudson and Worcester, they have prepared him for taking this job, saying that "[Worcester is a] diverse community with complex issues and great assets. To that end, having had a vast array of experiences allowed me to expand my knowledge and skills, and it has prepared me [for Hudson]."
Along with these experiences in Worcester, Rodrigues brings his knowledge of foreign languages. He is trilingual. He is fluent in English as well as Spanish and Portuguese. Rodrigues sees this as one of his strengths coming in to a school system where many parents speak these languages.
"[The] language barrier is a major issue in education as we thrive to engage parents in the education of their children. I hope to expand family engagement and reduce the language barriers in Hudson, so parents fully participate and have a voice in the education of their children while in Hudson Public Schools," Rodrigues explains.
Rodrigues also plans to work more on helping our students with disabilities because they "seemed to be the student sub-group with the lowest level of academic achievement. As I transition into Hudson, this will be one of my top issues to learn more about the district's practices related to servicing students with disabilities."
Rodrigues also touches upon the growing concern around the mental health of students.
"Mental health issues are a growing concern in every school district in the state and in the nation. Hudson is not exempt from it, and before we develop a course of action, it is extremely important to thoroughly understand what the student population in Hudson is experiencing and what trends in behavioral health have emerged," he further explains.
He hopes to evaluate the situations as they come and find the best course of action involving all the members of our school system, to further help our community.
"I was very particular about applying to positions for which my skills and abilities would be a match to the district's needs. Considering my experience in special education, English learners, and district turnaround, I felt that Hudson would be a great match for me. I am honored that the Hudson School Committee has chosen me to be the next superintendent," Rodrigues says.