Faculty Members Share Their Prom Memories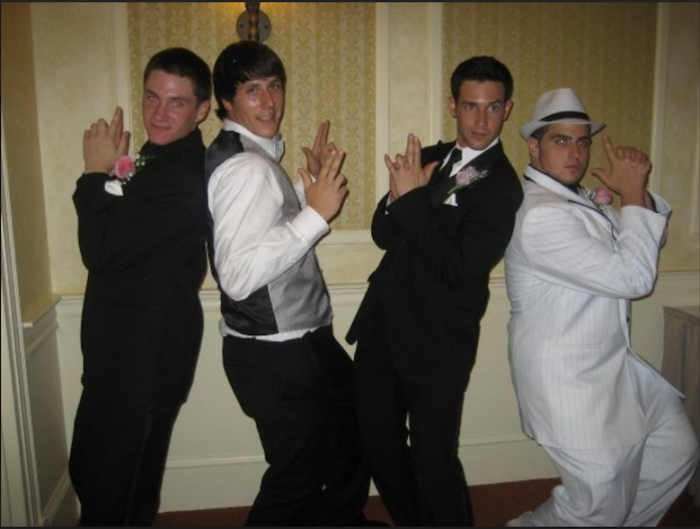 by Siobhan Richards
As the prom season comes to a close, HHS teachers reflect on their prom memories throughout the years.
1985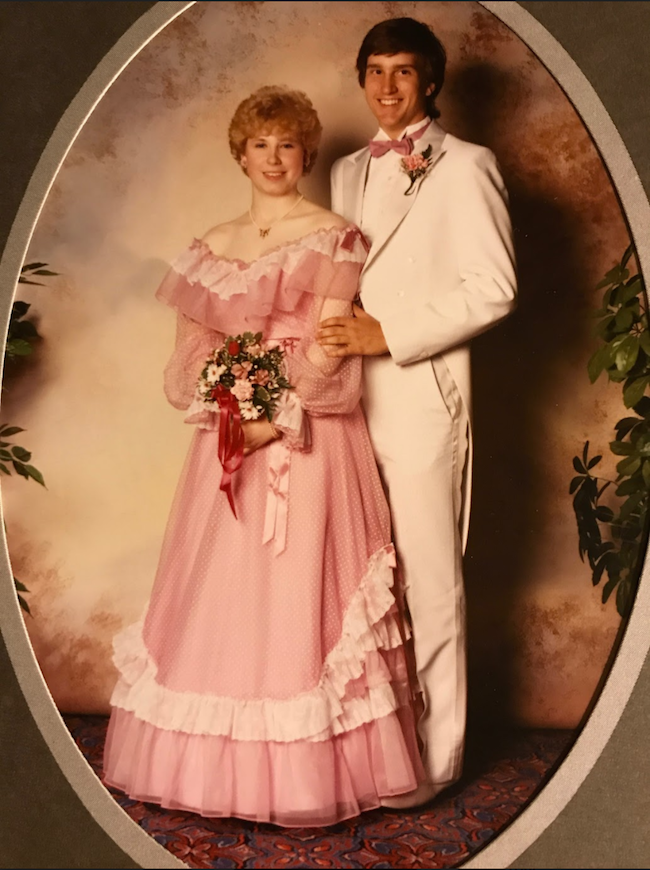 "Our theme song was "Heaven" by Bryan Adams. My date's friend drove, and we broke down on the way there. We walked to the gas station to call from a pay phone. My sister came and picked us up, and my date was crabby and made fun of her car. She never let me forget that. "
---
1991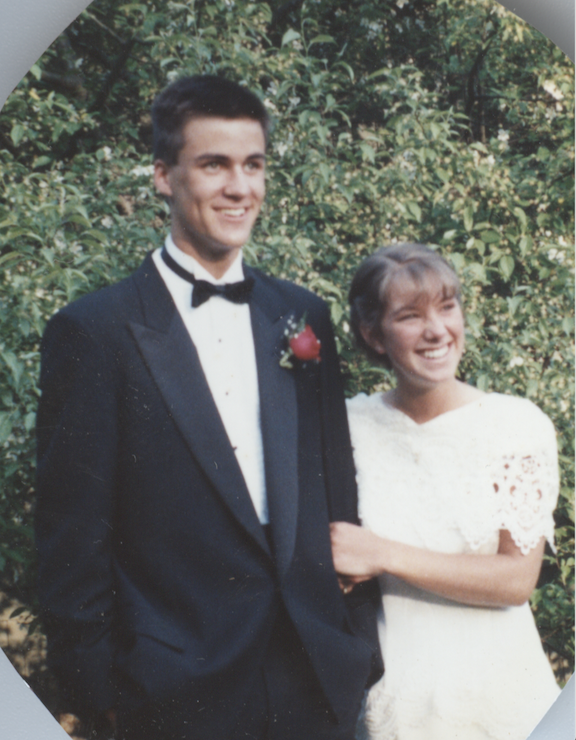 "One interesting thing about my prom is that my date was so tall I had to stand on a stone wall when we had pictures taken."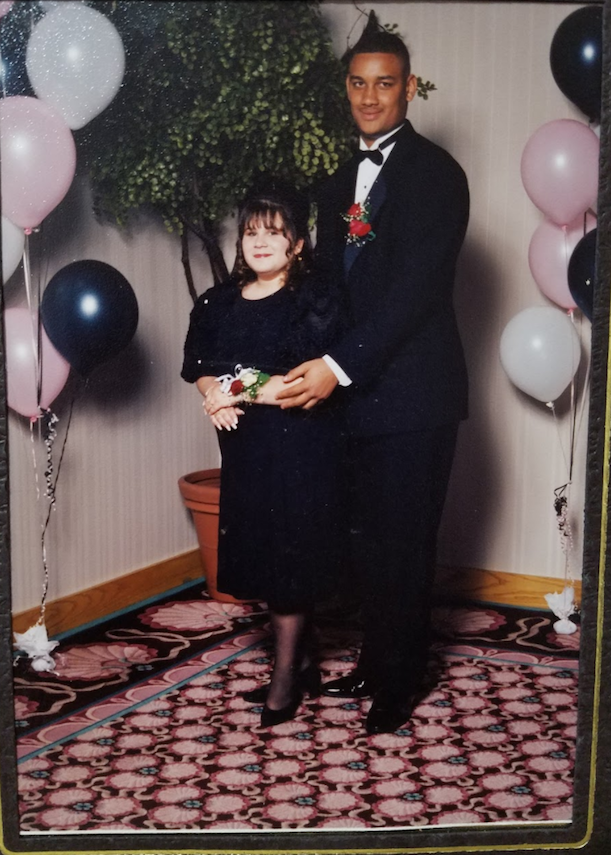 "It was an overpriced night in Boston filled with food, fun, friends,  and I remember feeling awkward while taking this picture because I am so short and my date was so tall. We had to do a couple takes. LOL"
---
1997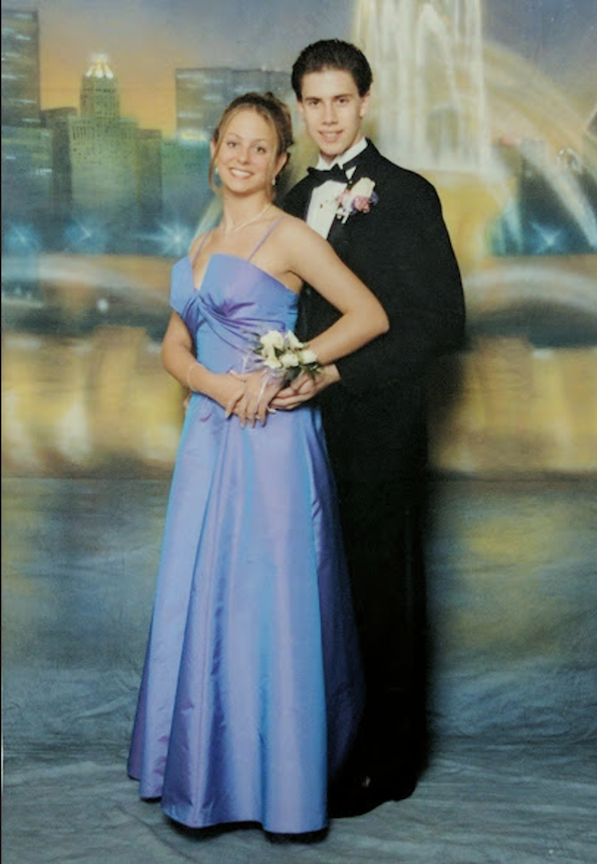 "I was the only one at my junior prom in a bright color! Pastel colors and black/dark blue dresses were popular in the late 90s, but purple prom dresses were rare at my school. I'm glad I took a risk and wore something that stood out. (Thanks to my mom for encouraging me to try this one on!) Our after prom party was an Odyssey Cruise in Chicago's Lake Michigan, but it rained so hard that night that the boat never left the dock. Also, fun fact: My junior prom date styled his hair with Elmer's Glue and it was usually standing straight up like Guy Fieri's hair."
---
2002
"My aunt, mom, and I made my dress. Puffy dresses were all the rave that year! I went with my high school boyfriend and friends. I was on Prom committee and remember our theme was "Once Upon A Dream,' and our class song was 'The Promise' by Tracy Chapman. We danced and laughed all night."
---
2009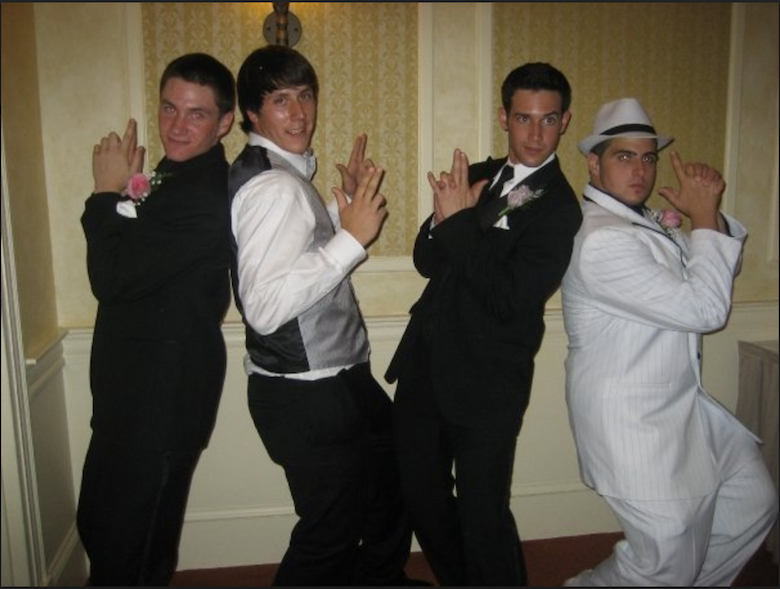 "I remember Cam Ciesluk owned the dance floor that evening. It was as if everyone stopped and stared whenever he took to the floor. He was as graceful as Michael Jackson. He kicked and leapt through the air like Michael Flatley. He was the 2009 Prom."
"This was a special night. It was our first date."
Now eight years later, Ciesluk and Silva were chaperones at the 2017 junior prom, where Ciesluk proposed to her at the same place they had their first date.