Seniors Appreciate the New X-Block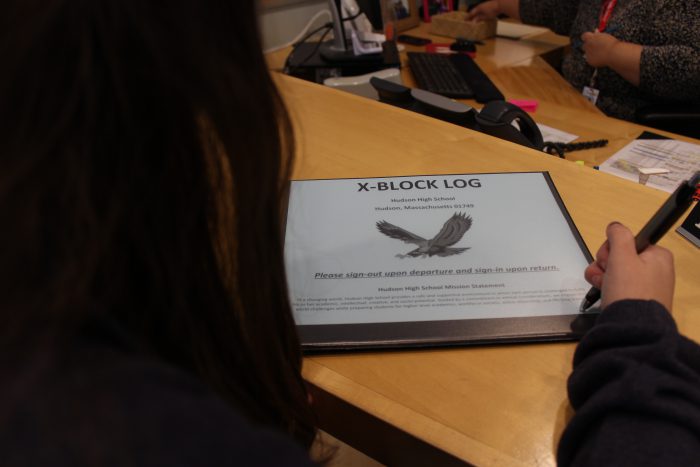 by Bianca Chaves
Last school year the School Committee approved an X-block for seniors who are taking three honors or AP classes in the next school year, 2017-2018.
Principal Brian Reagan likes the idea of the X-block because it gives seniors "a little bit of downtime." Senior Hannah Farrell agrees. She appreciates the break in her intense schedule, which includes three AP and three honors classes.
When the idea was first presented to the School Committee, they were on board with it. In May 2017 once the School Committee gave Reagan the OK to start planning the X-block, they had to figure out the qualifications for students and draft permission slips.
Once the School Committee approved the permission slips, the process of choosing the students and having a meeting about their responsibilities and safety rules during the X-block happened quickly.
Reagan explains that the X-Block didn't completely go the way they wanted it to go. This year, they hope to have eligible students choose it during course selection.
Senior Advisor Erin Cothran has some reservations about the new X-block. She believes that the X-Block requirements exclude the students who work hard but are academically unable to take the honors and AP classes and maintain a 3.0 GPA.
X-Block is a very good course for students that have too much work to do and not enough time to get it done. "I love my X-block," Farrell says, "and I think everyone who is able to get one, they should."