Julia Bobe Reflects on Her Varsity Career
by Ally Jensen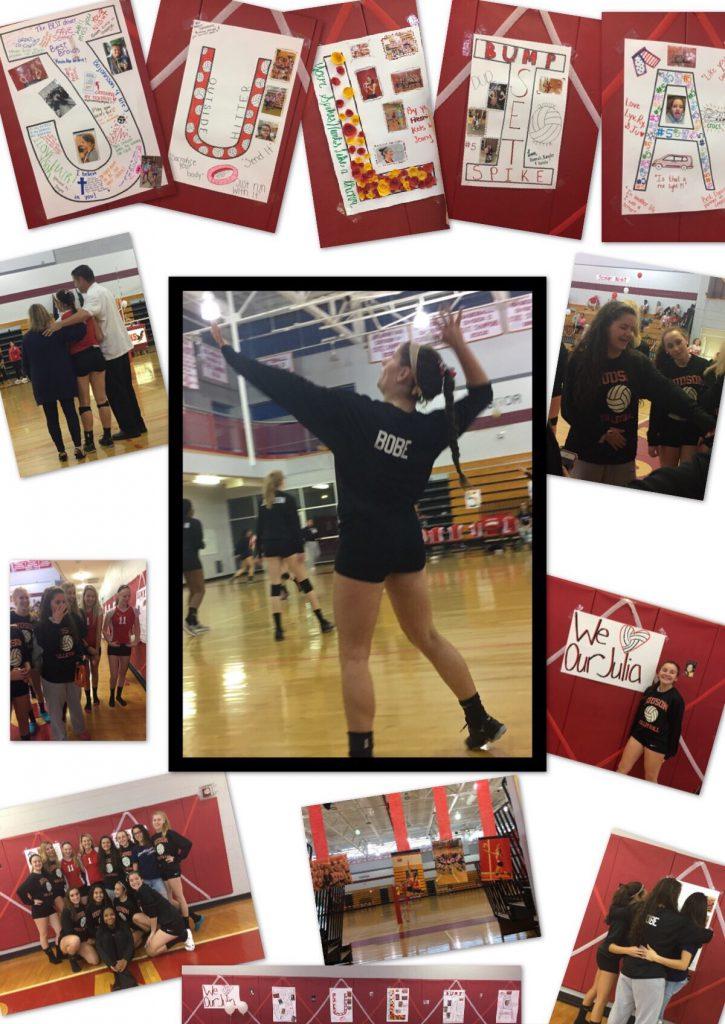 On November 3 the varsity volleyball team lost their game against Westwood, knocking them out of the district playoffs. But this was not their biggest loss that night. The team had to say farewell to their only senior, Julia Bobe.
Four years after her first season began, Bobe says goodbye as her last high school volleyball game comes to an end.
"I've been in the program for so long that to finally be in the position where I get to help other people learn was really fun for me. I try my best to steer everyone in the right direction and stuff. It was challenging, but for the most part it was pretty fun."
Despite being the only senior on the team, Bobe had the opportunity to bond with her underclassmen teammates.
"I got really close with the juniors and even the freshman on the team. I didn't mind being the only senior because I never felt excluded."
It was an unexpected turn of events when Bobe's last season ended with the team going to the playoffs, which hasn't happened since she was in eighth grade. But as a player she has faced obstacles throughout her athletic career.
"It was rough because each year going into tryouts, I had no idea what to expect. Junior year I got really close with my coach. It was like she was my coach but also my friend. She taught me so much that I thought I already knew, but turned out I didn't. That was really hard when she left," Bobe says.
With a new coach again this year, Bobe has had to adjust to new customs multiple times throughout her volleyball career, but that has not changed her commitment to the team. 
"This is my first year coaching, and as a new coach coming in, Julia has accepted change and has supported me as a coach. She's led this team to the success we've had this season," Lewis says.
"I enjoyed having her on my team this season, and I am lucky to call myself her coach. We are going to miss her tremendously next year."